Welcome to Sheffield
Sheffield is a city of contradictions and surprises. It's a well known fact and an open secret. It's quirky, mysterious and green. It's arty, down to earth, clever and funny. It's poetic, romantic, northern and strong. It's quiet and busy, the world's biggest small town.
Located in the heart of the UK, Sheffield has excellent transport links whether you are travelling by road, rail or air. Sheffield has extensive railway links to all major UK cities and London is just over two half hours away. Trains leave to London from Sheffield every hour. Manchester International Airport is an hour away and there are frequent direct trains to there from Sheffield city centre.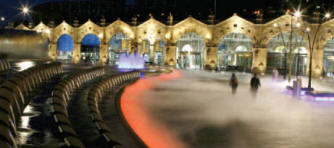 "Sheffield is one of the greenest cities in England with 150 woodlands and 50 public parks within the city. The greenery is throughout the city from the centre, where the Winter Gardens is Europe's largest city centre temperate glasshouse, to the countryside, where the Peak District national park is only ten minutes away from the University."
The University
The University of Sheffield is a esearch-led institution with a population of over 25,000 students including more than 3,700 international students from 120 countries.
The University of Sheffield offers over 400 degree programmes of study across 49 academic departments.
The Information Commons is an impressive £23m library which is creating a new learning experience for staff and students.
As the National City of Sport, Sheffield has an enviable choice of world-class facilities including the prestigious English Institute of Sport, Europe's largest ice complex and all season ski resort, Olympic swimming pool, athletics stadium, golf courses, and more besides. Outdoor enthusiasts will appreciate the proximity of the Peak District and all it has to offer for walkers, cyclists and climbers.
The Peak District
The Peak District, the first and largest of Britain's National Parks, is a place of outstanding natural beauty. Just five miles from Sheffield city centre it couldn't be easier to get to. Landscapes range from the gentle, limestone dales of the White Peak to the rugged rocky outcrops and open moorland of the dark Peak. Vast caves, natural springs and stone villages are easily accessible from Sheffield.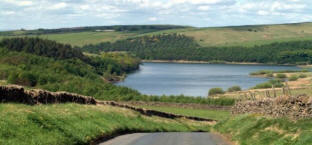 See, for instance http://www.visitpeakdistrict.com/
Chatsworth is known as the 'Palace of the Peak' and is quite possibly the UK's most stunning country house and a 'must see' for any visitor. The magnificent grounds alone - with their fountains, formal gardens and maze - are worth the 25-minute scenic drive from Sheffield.
Hosts

"The Computer Graphics Research Group was formed in the Department of Computer Science in 1986. Over the years we have conducted research into computer animation, scientific visualisation, nonphotorealistic rendering, and computer games technology."


"In recent years, we have developed an internationally-recognised expertise in human character animation, particularly computer facial animation and visual speech. This is an important area which facilitates development in such things as anthropomorphic interfaces, computer games and virtual training environments. Our work has attracted the interest of companies in computer games, TV production and specialist graphics software development."
Images and information on this page from:
University of Sheffield
Computer Graphics Group