The Inaugural Dinner will take place in Eliot college, which is located on Campus. Eliot College is the longest established college, named after the famous poet. From the dining hall windows there are magnificent views of the Cathedral, which are spectacular at night. The campus is in an elevated position just over two miles from Canterbury's city centre.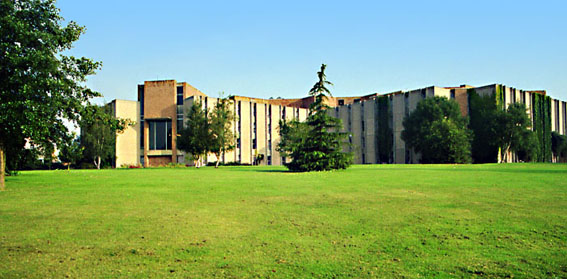 The city of Canterbury is one of the most well known Cathedral cities, known as the mother of the Church of England throughout the world. The city, with its quaint pedestrian high-street containing shops, restaurants, bars and pubs. The tour will take us round the City, showing us the main sights, and detailing interesting historic facts about this beautiful city. Including sights such as Wesgate tours and gardens with its floral displays and past the river stour (where tourists can have a punt ride), Dane John gardens with its childrens maze and modern fountain, Roman romains and narrow side streets, to cat slide roofs.
The tour will end with the Conference dinner at the County Hotel. Located on the pedestrianised high street in the heart of Canterbury, the County Hotel is located just a five minute walk from Canterbury Cathedral. The hotel dates back to the 16th century and many original features remain. The bedrooms, some furnished in Tudor, Georgian or Colonial style all have satellite TV. The hotel's restaurant is highly regarded locally for its superb cuisine or less formal is Jacobs Bar & Brasserie.