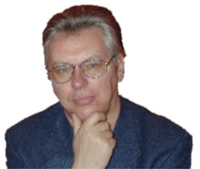 Title of tutorial:
SVG & X3D: An Introduction to XML-based 2D and 3D Graphics in the Context of the emerging Semantic Web
Abstract:
The emerging Semantic Web (also known as the XML-based or Second-Generation Web) provides new approaches and standards for almost all Web technologies, including graphics, multimedia and virtual reality. This tutorial starts with an introduction to XML (Extensible Markup Language) and then explores two new standards written in XML that are intended for 2D and 3D graphics respectively: Scalable Vector Graphics (SVG) and Extensible 3D Graphics (X3D). The basic syntax of SVG and X3D will be explained using simple real-life examples. The benefits of using XML-based 2D/3D technologies will be shown in the context of the Semantic Web as a new, much more advanced generation of the Web.
Useful Links for Some keywords:
XML, SVG, SVG implementations, Semantic Web.
Biographical Sketch:
Senior Lecturer in Computing, School of Computing, University of Plymouth (since 01/09/98
The tutorial instructor is the principal editor of books. Visualizing the Semantic Web: XML-based Internet and Information Visualization (Springer, 2002) and Visualizing Information Using SVG and X3D: XML-based technologies for the XML-based Web (Springer, due in autumn 2003).
Research Interests:

The Visualisation of the Semantic Web
Visual Interaction with Semantic Web Ontologies
Interactive Multimedia Interfaces for XML Applications
Semantic Virtual Environments and MetaVR