Welcome to Warwick and WMG
WMG warmly welcomes you to TPCG2011 conference. WMG (formerly Warwick Manufacturing Group) is an academic department at the University of Warwick. It was established by Professor Lord Kumar Bhattacharyya in 1980 in order to reinvigorate UK manufacturing, through the application of cutting edge research and effective knowledge transfer. The group started small - just an office, the Professor and his secretary - but has since grown into a global force to be reckoned with, delving outside its manufacturing core into new sectors: health, banking, the built environment and digital technology to name a few.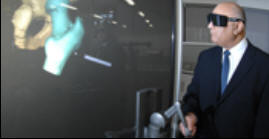 Our research is publicly and privately funded and always involves industry closely in conception, development and delivery. Our research teams are comprised of staff from both academic and industrial backgrounds with a wide range of specialities including engineers, physical scientists, materials scientists, mathematicians, designers, IT specialists, social scientists, economists and knowledge transfer experts.
WMG is a truly international organisation: we run teaching and research centres in Hong Kong, India, Singapore, Malaysia and Thailand and provide expert advice to many overseas governments and companies. Our people have strong links overseas with valuable understanding of local markets and industries.